Let our Philadelphia makeup artist and hair styling team create your timeless and sophisticated beauty.
Beauty is power. The right makeup enhances that.  Its a woman's secret.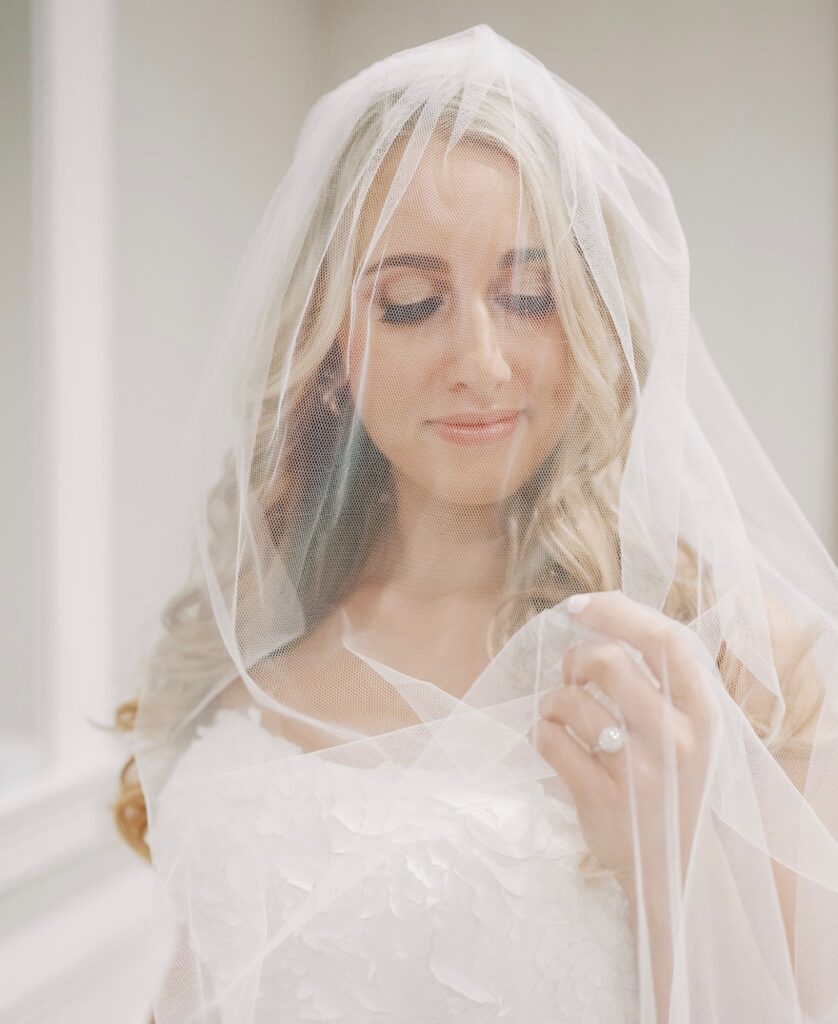 At Mar & Co., Philadelphia makeup artist and hairstyling team, 
As your Philadelphia makeup artist and hair team, we strive for more than just beautiful bridal hair and makeup because our goal is to give you an unforgettable and stress-free experience.  We are always wanting to make you a happy bride so you can look and feel the most confident you.  You will find us, dress zippers and shoe bucklers and other days we are tear dryers and mediators.  Our team loves being your forty-five minutes of calm before the storm and an ear to listen to you rehearse your vows.  Weddings are our passion and as a result,  Mar and Co. can't wait to be a part of yours! We're here for you! 
Our mobile hair and Philadelphia makeup artists specialize in a natural glam that enhances your true beauty and brings out the best you as you journey on to this new life venture!  Above all, we love to see that instant confidence that radiates from the inside out!
To Our Future Brides, we'd like to whole-heartedly welcome you to the Mar & Co. family!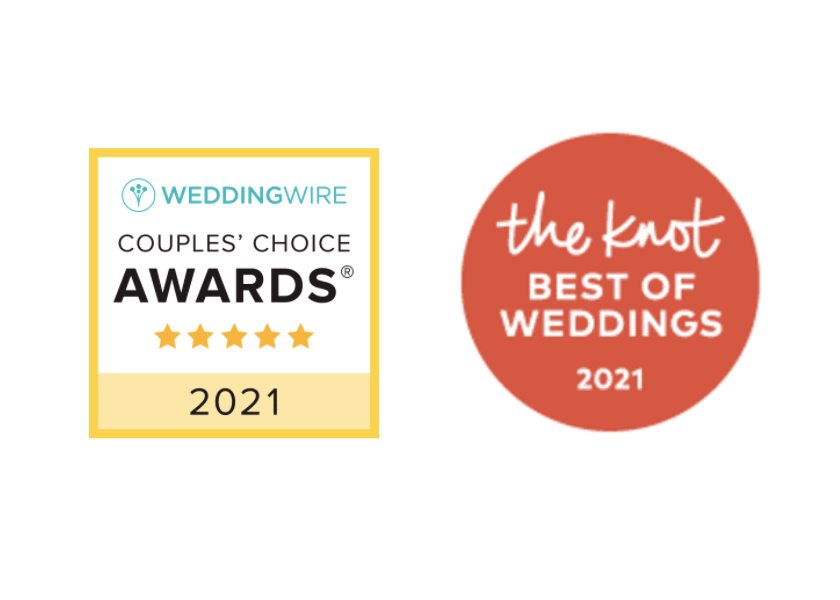 Searching For your philadelphia makeup artist and hair team?
Add Your Heading Text Here
Real brides. Real beauty. Real experiences.
"Marianna is professional, kind, and a pleasure to work with. I asked for a natural look for my wedding and she knew exactly what would look best on me and did an wonderful job! And I didn't even feel like I was wearing makeup and it lasted for over 12 hours until I decided to take it off. She's an amazing makeup artist and I highly recommend her for any event and will be going back myself for any special occasions. Thank you Marianna!!"
– Malinda K
Knot Review
As I was trying to find my hair and makeup artists for my wedding, I immediately got overwhelmed. It's such an important part of your day and you want to make sure you find the right person that's going to take extra special care of you and make you look your best. I reached out to MANY different artists, I began to feel hopeless. Then, I found Mar and her amazing team. From the first email interaction, I immediately felt at ease that I was in great hands and I would look absolutely stunning for my wedding day. Mar was so helpful and always so responsive to the crazy wedding questions I would ask. On wedding day, her team just nailed it from beginning to end. We were ahead of time for our schedule and pictures the whole morning. They always remained professional, but offered such a calm and fun atmosphere as we got ready. Even both of the Moms loved them, which was a bonus for me lol. For the end product, I was just stunned. Mar and Meg truly just made my bridal dream look become a reality. What I came up with in my head, they seem to know exactly my vision and just made it work. My girls and I got so many compliments on our hair and makeup from the other guests. On top of all that, everyone's hair and makeup made it to the end of the night (through dancing, sweat and everything else in between)! I truly cannot recommend Mar and her team enough. I hope I get to work with her again so I can feel as beautiful as I did on my wedding. Thank you so much for everything!!!– Jennifer M
Google Review
"The girls were absolutely amazing! I got both my hair and makeup done and it came out better than expected. All I did was show them pictures of my ideas and that really went above and above to satisfy my vision. I will definitely book them again for any other occasion I attend. Super happy with my experience :)!"
– Alexia F
Knot Review
"I can't think of any better representation of beauty than someone who is unafraid to be herself." – Emma Stone
HAIR AND MAKEUP SERVICES:
On- Site and Mobile Philadelphia Makeup Artist & Hairstylists serving Greater Philadelphia, South Jersey and New York
Bridal Hair and Makeup Trial Sessions
16-hour wear Airbrush and/or Photo Quality Makeup
Hair Extension purchase as well as style and placement
Tattoo Cover-Up
Wedding Hair and Makeup
Engagements, Bachelorette Parties, Maternity Shoots
Corporate and Red Carpet Events and more!
Philadelphia Spray Tanning Services
All weddings are customized, so please contact us for a quote.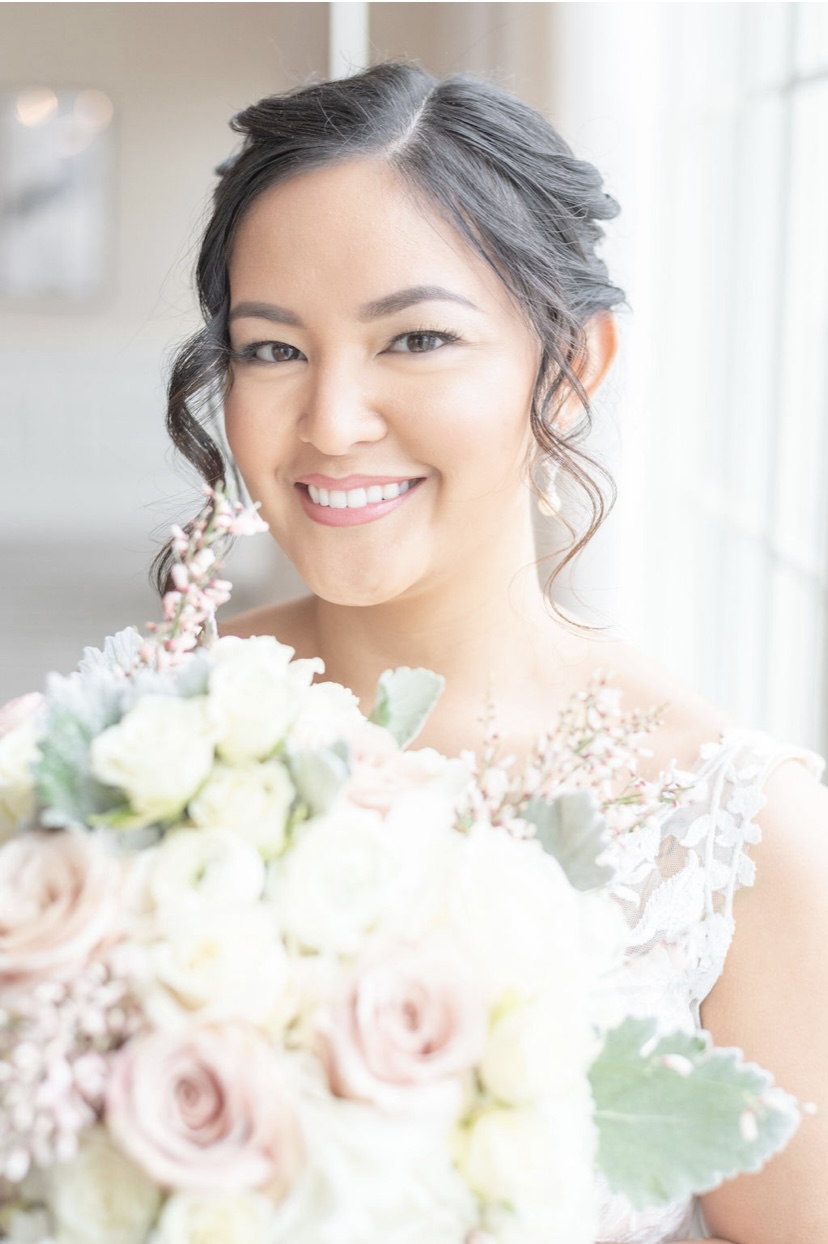 Your Filter- Free Version of You!
Wedding hair and makeup FAQ
What is the wedding hair and makeup booking process?
Mar and Co. highly recommends booking 6-12 months in advance so as a result you can secure your artist for your day stress-free.  Ask us all of your questions and make sure to request a phone call if it will help!  Our team of Philadelphia makeup artist wants to make sure you feel confident in us.  When you're ready, just say "Let's get started!" we will send you your proposal via email.  It takes a 25% initial, non-refundable deposit to secure your day.  Once you sign your contract and place your deposit, you are officially booked!   
I'm not sure of my exact headcount at the moment.  Can I still book now?
No problem!  We don't require a final headcount until 6 months before your wedding.  If you happen to be booking after that point, we can provide a short window for you to get this information to us.
When should I schedule my wedding hair and makeup trial?
For optimal results, we highly recommend scheduling your trial approximately 3 months prior to your wedding because a larger timeframe can leave room for too many variables in which it is difficult to account for such as sensitivities, hair and skin texture etc.  Our artists want you to have a fresh picture of your look and still be in love on your day.  Marianna prefers for you to have most of your wedding details lined up at that point so we can give you the best vision of your bridal beauty.  For example, if you're wearing flowers in your hair, have you designed this with your florist?  Our team wants you to have jewelry and hair accessories ready as well.  
How do I know if I want to book if I don't do a wedding hair and makeup trial first?  
Have you connected with us on social media and read some of our reviews?  Mar and Co. Beauty only posts real clients and real results.  Our makeup artists and hairstylists have a flawless track record with our brides and we intend to keep it that way.  We're versatile and great listeners.  You have nothing to worry about!
Do I have to do a trial?
We do not require a trial in order to book with us, because we understand every brides needs are different, however it is recommended.  Marianna understands that there are certain circumstances in which a trial is not in the cards.  If you are able, this is a great opportunity to really work together to design your dream look and see how it wears on you throughout the day.
What should I bring to my wedding hair and makeup trial?
Inspiration pictures, veil/hairpiece, clip in extensions (if applicable), jewelry, questions for us and your support system!  We also recommend wearing a white or light colored shirt to avoid color reflection.  If you plan to have a spray tan for your wedding, let's try one out for your trial as well!
What accommodations are needed on site on my wedding day for hair and makeup?
Our hair and makeup artists will need some table space, an outlet and a chair per artist.  Makeup artists need a barstool height chair and hairstylists need a standard height chair.  Most hotels and venues are prepped for this.  Ideally, makeup artists would love to work near a window, but it's not a must.  We bring our own lighting.  
How should my party and I prep for my wedding day?
One day unwashed hair is the best to work with.  Super curly hair can be blown out with a flat brush if we're not working with your natural curls.  No flat ironed hair.  Don't forget fresh cut and color about a week before.  Waxing should be done at least two days beforehand.  Do your best to stay out of the sun and use SPF!  Clean faces with skincare on is best for a beautiful makeup!
How long does hair and makeup typically take?
We typically allot 45 minutes per person per service and an hour and 15 for the bride.  Depending on timing and other factors, with more than 6-7 people, we will book 2 artists to cut down on time.
If I wanted to do two looks for my wedding day or have touch ups through out, are you available to stay on site?
Yes!  Mar and Co Beauty has an hourly touch up rate based on hours booked.  Time starts when services are completed.  
Where can I purchase clip- in extensions if I need them?
You can purchase them through us!  Let us know in advance so we can order them.
Add Your Heading Text Here
We're Ready To Be Your Philadelphia Makeup Artist